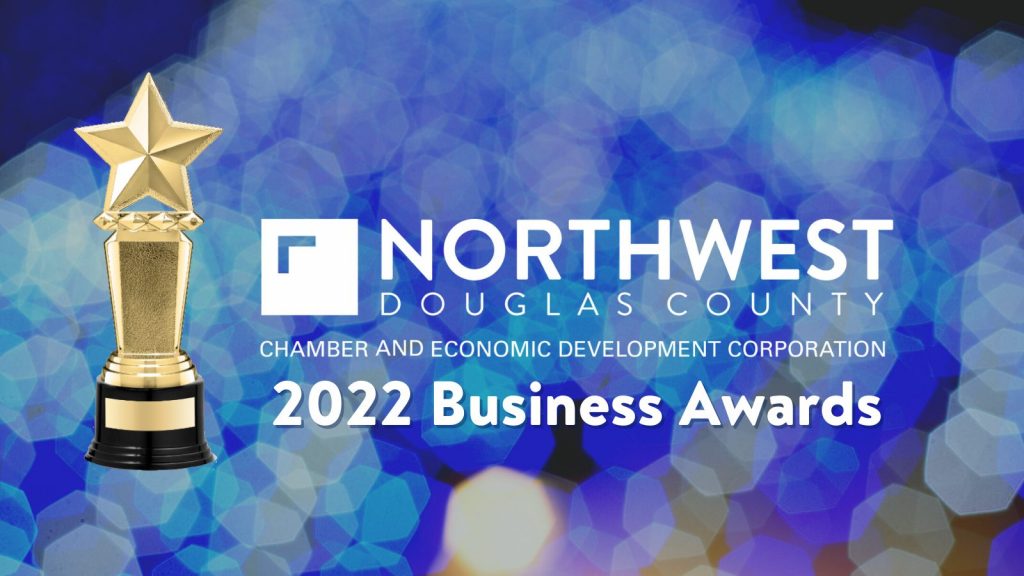 Business of the Year Award Guidelines
Nominations Accepted - January 11th – February 1st

Business Awards
Nominations accepted from the membership
You can nominate your own business or another business.  Please note that once a business is nominated, they will be required to complete a follow up form that allows the business to tell its own story and successes highlighting the criteria used in their nomination.
 Categories
Small Office/Home Office Business of the Year (1-3 Employees)
Small Business of the Year (4-10 Employees)
Medium Sized Business of the Year (11-49 Employees)
Large Business of the Year (50 or More Employees)
Eligible business and organizations must be a member in good standing with the Northwest Douglas County Chamber & EDC.
Businesses must have demonstrated on or more of the following characteristics
Job growth and/or has demonstrated resilience
Innovative products or services
Provides exemplary customer service
Encourages and provides professional development of staff
Reinvests in the community (volunteering, donations, etc.)
Non-Profit of the Year (Must be a 501 (c)(3) organization)
Nominee must have demonstrated the following:
Demonstrate outstanding contributions to the community or provide quantitative results of an initiative
Nominee must have shown the impact, supporting data and needs of the organization's work.
Nominee must have shown organizational excellence and responsibility to stakeholders.
Mission statement of the non-profit organization must be provided
To view all businesses by size of organization - CLICK HERE