Friday, March 3rd
8:00a - 10:00a
Denver Marriott South at Park Meadows
Join us for our Annual Breakfast presented by Impact Commercial Real Estate! This event is our annual gathering to celebrate our members, key leadership and kick off the new year!
Building a Healthy Business Climate for Colorado 
Keynote Speaker:
Loren Furman, President & CEO of the Colorado Chamber of Commerce will talk about how we build a healthy business climate in Colorado and the competitive challenges that we face regarding affordability and regulations.
Loren's Bio:
Loren was named President & CEO of the Colorado Chamber on January 1, 2022. Prior to becoming President, she served as the Chamber's Senior Vice President of State & Federal Relations since 2008 and led the Chamber's engagement on all State and Federal governmental issues that affect businesses statewide. In that role she was the primary spokesperson for the organization, and as a member of the leadership team, was actively involved in operational issues including hiring and communications strategies, membership, and strategic approaches for the organization.  Click here to learn more!
Douglas County 2023
We will get an update from our Douglas County Board of County Commissioners on 2023 priorities for the county.
Businesses of the Year Awards
We will also celebrate our Business of the Year nominees and winners for their outstanding contributions and success in our community!  Click here to nominate a deserving business!
You won't want to miss this event!
Event Fees:
$70 per person - Chamber & EDC Members
$80 per person - Non- Members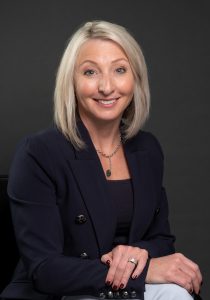 Loren Furman              President & CEO Colorado Chamber of Commerce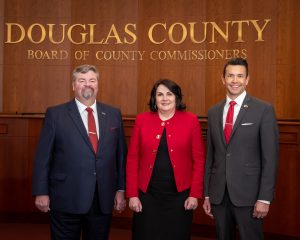 Thank you to our sponsors!