WIN Event Hosting/Co-hosting Application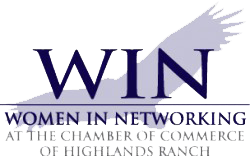 Hosting a WIN event is a great way to showcase your business, and support fellow business professionals in expanding their network.
Click here to read the requirements and expectations for hosting an event before completing the application below.  Please complete the application for host or co-host.  Once you have submitted the application, you will be contacted within 2 business days to discuss next steps.
Host - A host holds the event at their place of business.  A host can hold the event on her own or partner with co-host(s).  Please fill out the application below if interested in hosting.
Co-host - A chamber member whose business is located in an area which other Chamber members might consider as geographically inconvenient, e.g., downtown Denver, or a member who has a home-based business (non-brick and mortar) and does not have a location conducive to hosting Chamber events.  Click here to co-host.
One member can host a WIN event or partner with one or more members to co-host.
Please ensure you complete the event description in detail; this information will be used to market your events on the Chamber event page; if, at the time of submission of your application, you do not have all of the event details, please ensure this is submitted to the WIN committee a minimum of 60 days prior to the event.  Please provide your event message/theme, food details (if appropriate), any description of activities, if there are giveaways and, the 'why?' behind why gusts should attend.
For any questions or concerns, please contact Susan Manfredi.